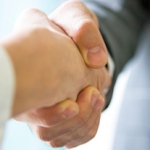 Quality Products Start With Quality Relationships
We strive to be the supply chain partner of choice for select clients in the medical device industry who share our commitment to excellence in manufacturing the finest quality precision orthopedic implants, instrumentation and delivery systems.
Our expertise is yours. We offer unsurpassed production capabilities right here in the USA. Our combined production facilities are home to an extensive array of advanced machining equipment. PPM's highly sophisticated design and manufacturing technologies define the leading edge of excellence. These continually evolve to incorporate the industry's latest innovations and requirements. Most importantly, we offer our clients the expertise, insight and creativity of the most skilled and knowledgeable people in the medical device manufacturing industry.
Here at Phillips Precision Medicraft, quality is an obsession. It's the one non-negotiable factor that drives every aspect of our operation – the quality of our processes and products as well as the quality of the relationships we build with our clients. Only by developing seamless partnerships with our clients at every level are we able to contribute our expertise effectively. This ensures a high degree of responsiveness and an ongoing level of excellence that brings long-term success.
Our clients expect and deserve excellence, and we wouldn't have it any other way.