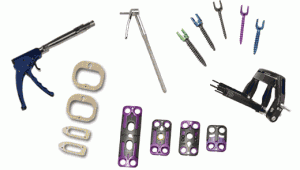 Phillips Precision Medicraft's is a leading Medical Device Contract Design and Manufacturing company. Our Implants and Instrumentation division has produced hundreds of thousands of precision components – all with the same commitment to quality and craftsmanship. Our focus on service to our clients, extensive experience, and in-house capabilities are the qualities that make PPM an industry leader and what fuels the ongoing excellence that brings long-term success.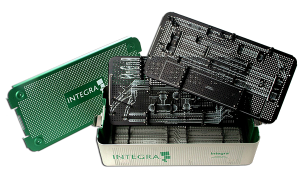 Constant innovation, ISO 13485 quality standards, a gifted team of engineers, and our commitment to provide the ideal product solutions to fit our clients' needs precisely are how we keep our competitive edge. And how Phillips Precision Medicraft can help you keep yours.

Our continuous improvement efforts are led by a value stream team dedicated to employing solutions and methodologies that reduce waste and optimize manufacturing logistics while maintaining the quality standards we're known for and targeting customer satisfaction.
ICM
October 26th – 28th | Booth 805: PPM will be showcasing new programs and services specifically developed with OEMs in mind. From Rapid Prototyping to our new Fast-track manufacturing, PPM will share all aspects of […]
ICM
Service-driven Solutions for Key OEMs
Phillips Precision Medicraft introduces a new service-driven solution for select OEMs. Rapid Prototyping allows customers to refine designs and verify manufacturability with speed, accuracy while maintaining the quality standards.
Visit us […]
ICM
October 26th – 28th | Booth 805: PPM will be showcasing new programs and services specifically developed with OEMs in mind. From Rapid Prototyping to our new Fast-track manufacturing, PPM will share all aspects of […]
ICM
Join us at 12th Annual Orthopaedic Manufacturing & Technology Exposition and Conference June 15-16 | Chicago. PPM will be presenting our latest products and services including; UDI Compliance Support, Rapid Prototyping, Fast-track Manufacturing, and Vendor […]
ICM
A Step Beyond Rapid Prototyping
Our commitment to developing custom solutions for OEMs is based on two distinct factors: 1) customer need and 2) promoting organic growth and the evolution of 5S and Lean Continuous Improvement […]